Doctor/Surgeon Coat/Apron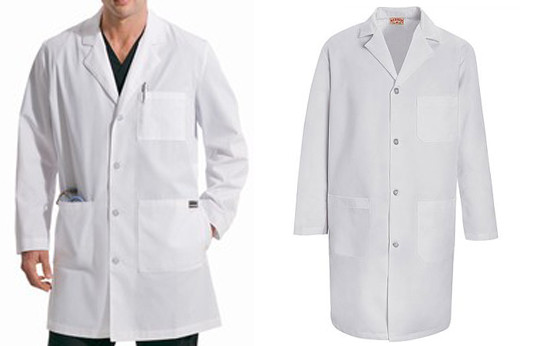 Specifications:
Made of fine Terricot / Cotton fabric . Our range is designed in accordance with industry standards and is well ackknowledged for quality and user friendly nature. These coats are available with three pockets in front side including one on chest in Full Sleeves and in half sleeves in size Small/ Medium,/Large/XL/XXL, Color - White / Blue / Green / Pink, Material - Terricot / Cotton.
O.T. Gown (doctor or patient)
Specifications:
Made of Fine Cotton. These Gowns are specifically desiged for doctors and surgeons to be worn at the time of surgical procedures to prevent medium level splashes. While fabricating we use skin friendly cotton fabric with latest technology making it comfortable to wear for long hours.Available in Green / Blue / White colors with standard specifications (length 48" to 53", Chest 56" to 60", Wrap Around with Strings at backside to hold, Full sleeves with Elastic Cuffs). 
Doctor's dress
Specifications:
With the help of our experienced team of professionals, we have been able to manufacture and supply a comprehensive range of Surgeon Dress. This dress is designed by our skilled professionals in compliance with set industry norms using high grade fabric and cutting-edge technology. Our offered dress is widely used in the hospitals during surgeries process. We offer this Surgeon Dress to our valuable clients at most affordable rates.
Features:
Skin friendly
High durability
Excellent strength
Fine finish
Available in Fine Terricot / Cotton fabric (Color - Blue / Green / Pink / White) having following standard specifications : (Size - Small / Medium / Large / XL / XXL, Style : 'V' Neck or Round Neck Kurta (length 26" to 34", Chest 36" to 46") with three Front pockets including one on chest, Sleeves (length 10" and 8.5" width) and Pajama having elastic with nada (length 38" to 44", Waist 50" to 60", Thigh 23" to 26", Asan 15" to 17")
Patient dress (male/female)
Specifications:
Available in Fine Terricot / Cotton fabric (Color - Blue / Green / Pink / White) having following standard specifications : (Size - Small / Medium / Large / XL / XXL, Style :  Front Open Coat Style Kurta with buttons (length 26" to 34", Chest 36" to 46") with three Front pockets including one on chest, Sleeves (length 10" and 8.5" width) and Pajama having elastic with nada (length 38" to 44", Waist 50" to 60", Thigh 23" to 26", Asan 15" to 17")
Nurses' dress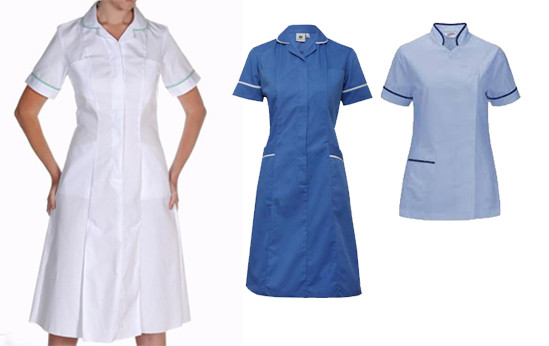 Specifications:
Available in Fine Terricot / Cotton fabric (Color - Blue / Green / Pink / White) having following standard specifications : (Size - Small / Medium / Large / XL / XXL, Style : 'V' Neck or Round Neck Kurta (length 26" to 34", Chest 36" to 46") with three Front pockets including one on chest, Sleeves (length 10" and 8.5" width) and Pajama having elastic with nada (length 38" to 44", Waist 50" to 60", Thigh 23" to 26", Asan 15" to 17")